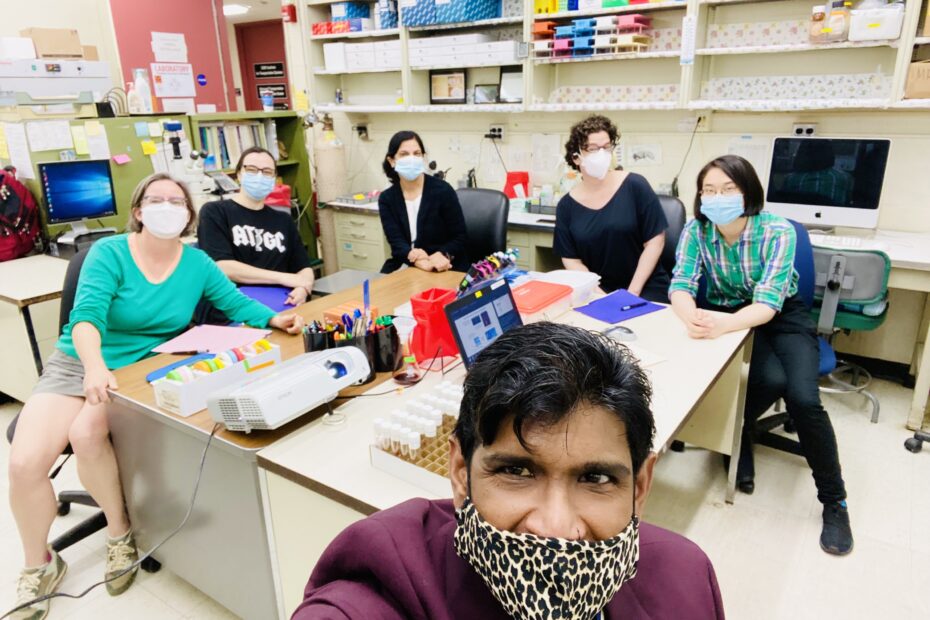 NEW YORK, NY, June 3, 2022.
The New York and New Jersey Regional Node had a one-day, professional development event hosted by Dr. Shubha Govind at City College New York.


Dr. Johnny Ramroop and undergraduate Jennifer Chou trained GEP members on working with parasitoid wasps. Following an introductory lecture, GEP members dissected Drosophila larvae infected with wasp eggs and larvae.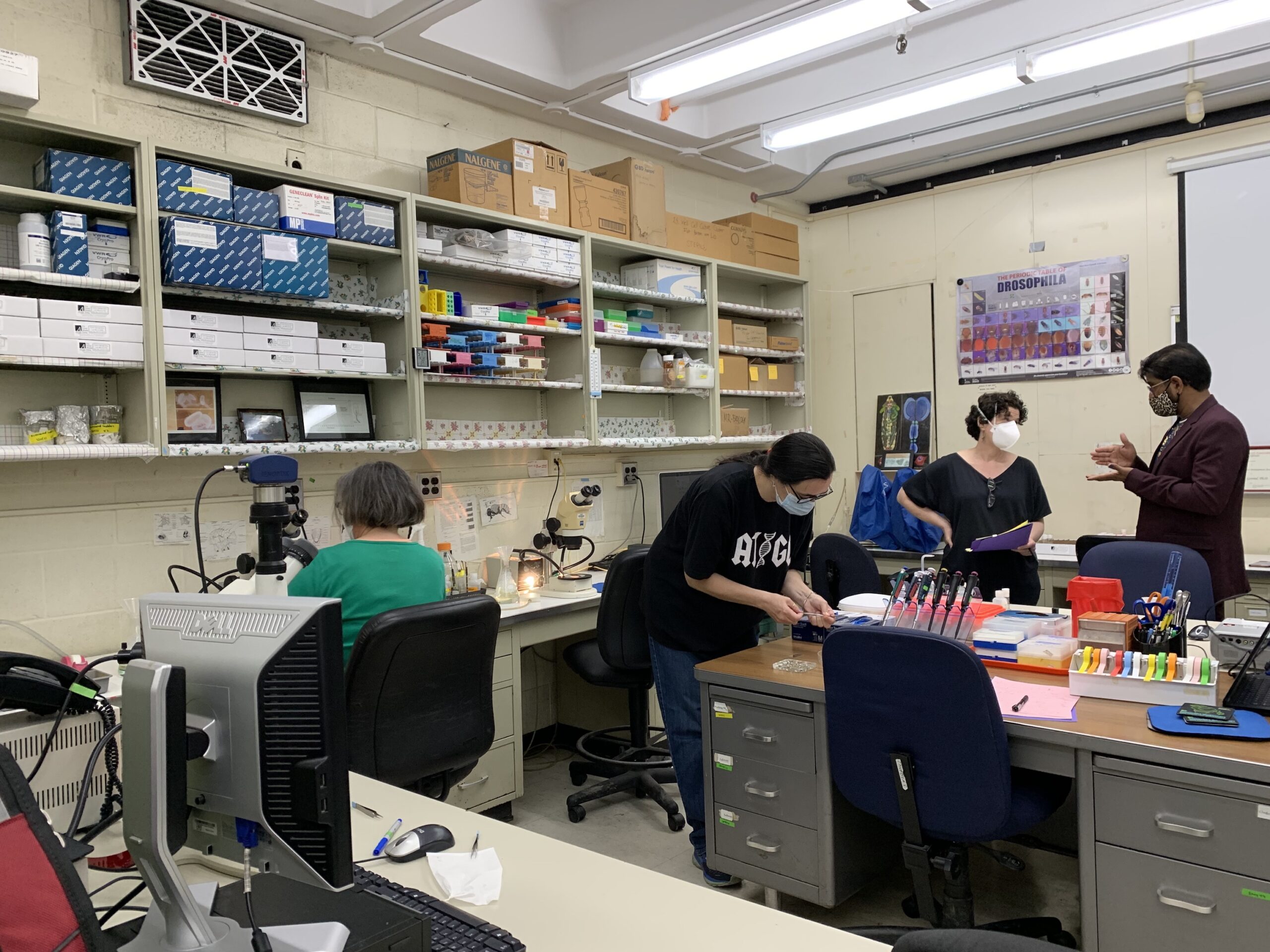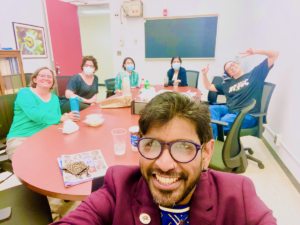 Following lunch, members discussed curriculum successes and frustrations from the past year. Possible node initiatives such as Node-based student teaching assistants and virtual professor office hours, when teaching annotation in the same semester, were proposed and 2022-2023 Node events were planned.
Since the Node event fell on a day when Alumni Workshop 2022 events were planned, we were able to join the virtual event together as a watch party. 
What worked well for your event that might help others plan similar events? 
Probably would have been better to use a conference room or a classroom for the hybrid sessions, difficulty getting multiple computers online, plugged in (if we had used rooms typically used for this function, would not have had to try to plan for extra extension cords, etc.)
What lessons were learned from challenges in the planning or execution of the event that might be helpful to others? 
Personal emails to new members to encourage them to come, rather than group email blast.