Virtual Teaching Assistants (TAs)
The GEP's Virtual TAs are a centralized core group of students that can provide real-time support to all GEP students seven days a week.
Select a TA's name in the calendar for information on their expertise or scroll down to Meet the Virtual TAs.
See the Student Resources page for annotation tools user guides, student FAQs and Tips, and tool tutorial videos.
In order to prevent Zoombombing, students should obtain the link for the Zoom meeting room from their instructors (GEP Instructors can find the details on the password (generic) protected page).
Select a time zone from the list below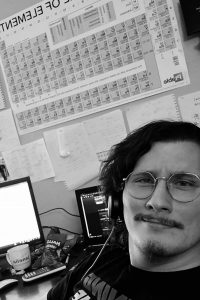 D'Andrew Harrington (he/him)
Virtual TA Since: 2019
Hello, I'm the Lead of the Virtual TA team. I am currently working towards my B.S in Computer Science with a dedication to Computational Biology and Bioinformatics at UNLV. As a CS major, I'm eager to continue collaborating with members of the Biology community.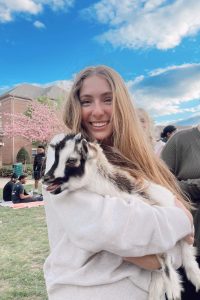 Kiersten
Virtual TA Since: 2022
Hello! I'm a Biology major at Stevenson University pursuing a career as a cytogenetic technologist. In my free time, I find myself scrapbooking, plant shopping, reading, drawing, and painting. I also spend a bunch of my time taking care of my pet tree frog, Chunko! My interest in the genetics field has continued to grow from my experiences in college, and taking a GEP course is what sparked my interest. I hope to help you learn and understand the amazing knowledge we have to offer! We can't wait to meet you!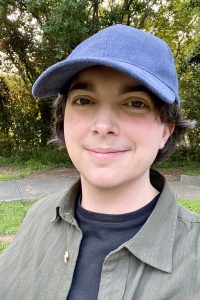 Logan Cohen (He/Him)
Virtual TA Since: 2021
Hello! I'm a non-traditional student who went to college after a decade in the workforce. I was drawn to genomics because it combined my love of puzzles with an area of science that has personal meaning to me, and I am honored to follow in the footsteps of scientists like Ben Barres and Joan Roughgarden. When I'm not doing science, I like to create things: music, costumes, and schematics for my son's latest ideas are among my favorites.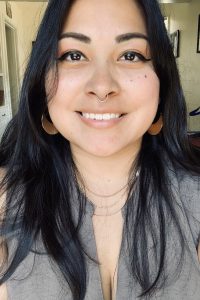 Nikki Isabel Moreno (She/Her/They)
Virtual TA Since: 2019
I am a first-generation, re-entry, woman in STEM with a degree from UC Davis in Genetics and Genomics. I currently live in Northern California and apart from the GEP, I work at the Buck Institute of Aging in Novato, CA. I'm from Southern California and lived in a town called Indio, where I attended College of the Desert before transferring to UC Davis. I love food experiences, playing video games, going to the beach, self-care, mental health days, pulling weeds around my house, going to the gym, and learning about anything! I will be here for you through your GEP journey and I can't wait to answer any questions you might have about your project and student academic development within STEM.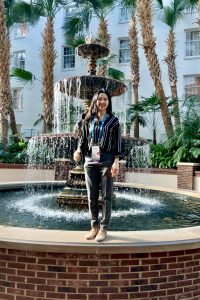 Sisi (she/her)
Virtual TA Since: 2019
Hello! I earned my Bachelor of Science in the Biomedical Science area with an interest in patient care and vulnerable populations. I enjoy mentoring my peers and students who has have been in the same boat as I did. In my free time, I like to go explore and discover new places and experiences and enjoy being in the present moment. Life is too short to be too serious, but of course work hard to meet your goals. Looking forward to working with you and learn new things about your project/gene.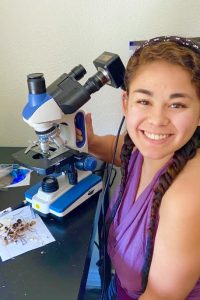 'Stina
Virtual TA Since: 2019
Hi, my name is Christina, but I go by 'Stina! I recently graduated from UCSC with a B.S. in Biology with an emphasis in Sustainability Studies and am now exploring ways to fulfill my dreams to be on the front lines of positive environmental impacts using science, whether that be in genomic research, bioremediation, or education and outreach (although I have a sweet spot for the marine conservation). I completed my first gene annotation project in 2017 and I seem to still be learning even now, as there are seemingly endless opportunities for growth. As someone who struggled plenty along the way to becoming a GEP TA, I hope I can use my experiences and knowledge to help others see the sense and beauty in all the madness that is genome annotation.