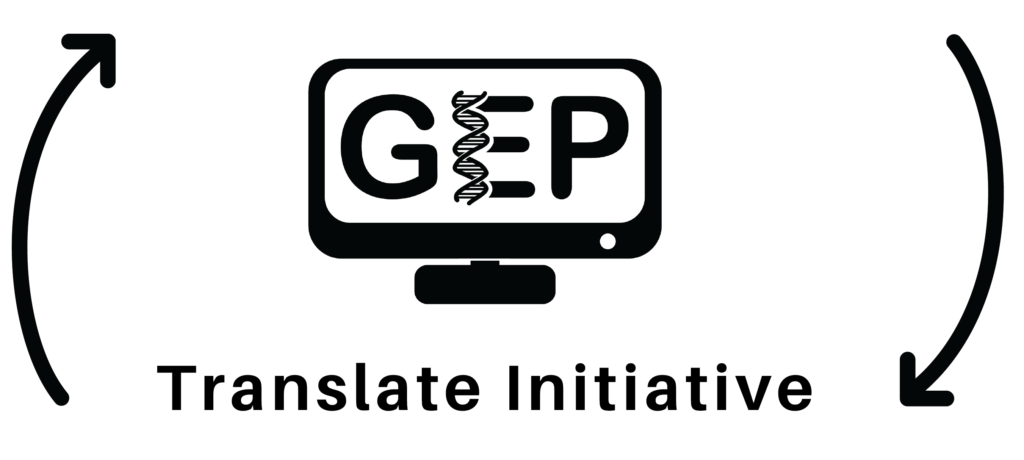 English
Thank you for assisting the GEP by pilot testing the Spanish versions of the Understanding Eukaryotic Genes (UEG) Modules! Each Module has a corresponding "Versión en español (numerada)" to make it easier to document any encountered errors. Please add the line number of the error or feedback to the associated Google Sheet using the "Realimentación" link for the given module.
Contact Marisol Santisteban if you encounter any issues or have questions about the Modules.
Español
Entendiendo los genes eucariotas
Introducción al Navegador Genómico: ¿Qué es un gen?
Student Translators
Eva Daniela Mendoza Ortiz
Anna Bower
Transcripción, parte I: de la secuencia de ADN a la unidad de transcripción
Student Translators
Andrea N. Plaza-Castro
Mateo Antonio Lopez
Transcripción Parte II: ¿Qué le sucede al transcrito inicial (pre-mARN) hecho por la ARN pol II?
Student Translators
Paola A Acosta-Crespo
Bethany Paris
Empalme – Eliminación de intrones del ARN mensajero por empalme
Student Translators
Karla L Gonzalez-Cruz
Mario Naranjo Jr.
Traducción: La necesidad de un marco de lectura abierto
Student Translators
Paola A Acosta-Crespo
Bethany Paris